Presentation
This PhD was created in the scope of the Doctorates of Excellence promoted by FCT - Foundation for Science and Technology. Now that the FCT programmes have ended, NOVA FCSH and ISCTE-IUL have decided to continue this project in this new edition, keeping the original proposal and the regulatory norms.
The PhD is organized jointly by ISCTE-IUL and NOVA FCSH in articulation with three research centres - CRIA, INET-MD/NOVA FCSH and IELT/NOVA FCSH - with consolidated research in the areas of anthropology, ethnomusicology and traditional literatures.
Objectives
The PhD in Anthropology: Policies and Images of Culture and Museology aims to provide a simultaneously diverse and critical approach to contemporary processes of production and reproduction of cultural forms. Centred around interdisciplinary research, the programme addresses topics such as the porous boundaries between the material/immaterial heritage and natural/cultural heritage, the role of museums and tourism in the objectification of culture, the circulation and re-scaling of cultural expressions, the relationship between material and immaterial forms of cultural expression, the study of ritual and other cultural performances.
Besides the focus on cultural practices and the Intangible Cultural Heritage in Portugal, the programme also targets other research contexts in three geographical axes: Mediterranean countries, Brazil and the Portuguese-speaking African countries.
The Programme aims to train highly qualified researchers and professionals, with a particular focus on Intangible Cultural Heritage, to serve as an academic forum for research and critical discussion of heritage processes and to provide professional skills that enable them to perform an active role in society.
The Doctoral Programme is organised in 8 semesters: the taught part corresponds to the 1st year of the Programme (2 semesters) and totals 60 credits (ECTS). To complete the 1st year of the Programme the student must attend 3 compulsory seminars (30 credits - ECTS), 1 optional seminar (10 credits - ECTS) and produce a Final Paper (20 credits - ECTS). The remaining six semesters will be dedicated to the follow-up seminars, workshops and cycle of talks and to the elaboration of the doctoral thesis (180 credits - ECTS).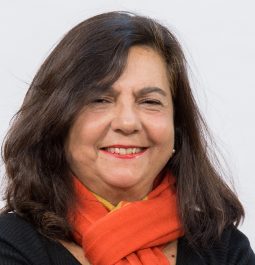 Anthropology Department
Associate Professor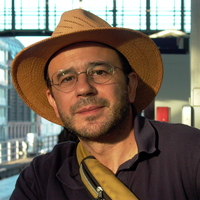 Filipe Reis (ISCTE-IUL)
João Freitas Branco (ISCTE-IUL)
Nélia Dias (ISCTE-IUL)
Paulo Raposo (ISCTE-IUL)