Institute of Ethnomusicology - Centre of Studies in Music and Dance (INET-md)
The Instituto de Etnomusicologia – Centro de Estudos em Música e Dança (INET-md) is a transdiciplinary research center with headquarters at the Faculdade de Ciências Sociais e Humanas, Universidade Nova de Lisboa (FCSH-UNL) and three branches at the Departamento de Comunicação e Arte, Universidade de Aveiro (DeCA-UA), the Faculdade de Motricidade Humana, Universidade de Lisboa (FMH-UL) and the Escola Superior de Educação, Instituto Politécnico do Porto (ESE-IPP).
The institute promotes multidisciplinary research, creation and performance, both in music and dance. It also offers PhD programs as well as postgraduate courses. INET's researchers develop scientific and cultural projects aimed to experts but also to the general public, in cooperation with different communities and local, national and international institutions.
Goals
To carry out transdisciplinary research on music and dance, using current perspectives from Ethnomusicology, Historical Musicology, Cultural Studies, Popular Music Studies, Dance Studies, Music Education, Music Theory and Analysis, Performance Studies, Music Acoustics, Sound Studies and Artistic Research;

To develop collaborative partnerships with local groups and communities, artists, policy makers and national and international institutions, towards a socially responsible democratic and decolonial construction of knowledge;

To promote research that fosters relations between countries and regions with historical links with Portugal, addressing issues related to colonial pasts and postcolonial contexts;

To develop artistic research on music and dance performance and composition;

To consolidate research in sound production and perception based on physical and psycho-acoustic principles;

To promote audiovisual archiving and online databases as a common good for society.
These actions are carried out by six research groups:
Ethnomusicology and Popular Music Studies
Coord.: Salwa El-Shawan Castelo-Branco
Historical and Cultural Studies in Music
Coord.: Rui Vieira Nery
Dance Studies
Coord.: Daniel Tércio
Musical Acoustics and Sound Studies
Coord.: Vincent Debut
Creation, Performance and Artistic Research
Coord.: Jorge Salgado Correia
Education and Music in the Community
Coord.: Graça Boal-Palheiros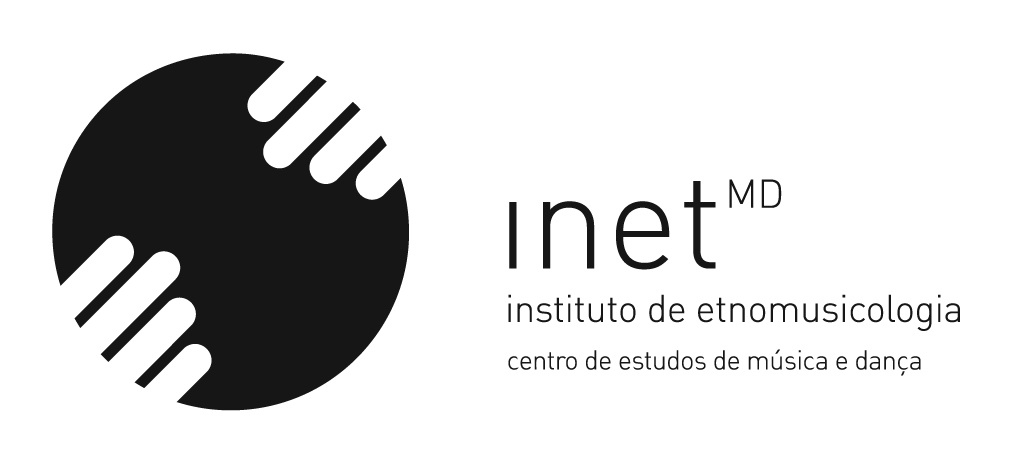 Coordinator(s)
Presidente - João Soeiro de Carvalho Daniel Tércio - Universidade de Lisboa (FMH) Graça Boal Palheiros - P. Porto (Escola Superior de Educação) Susana Sardo - Universidade de Aveiro (DeCA)
Last Evaluation FCT
Excellent
Address
INET-md Faculdade de Ciências Sociais e Humanas Av. de Berna, 26 C 1069-061 Lisboa
Email
inet@fcsh.unl.pt
Phone
217 908 301 | 217 908 379
Website
Institute of Ethnomusicology - Centre of Studies in Music and Dance (INET-md)
Science Manager(s)
Gonçalo Antunes de Oliveira Rita Matias