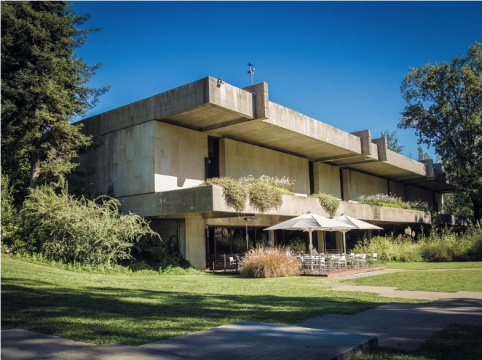 Welcome
to Lisbon
Lisbon is the oldest capital in Europe, right after Athens, where the majority of all students in higher education in Portugal are studying. The passing centuries offer Lisbon more life, more youth, more light. It's Lisbon's Fado, but also Lisbon's colors and festivals, its river, the Lisbon of long days and long nights. Lisbon is past, present and future. For example, two minutes walk from Av. de Berna Campus, you can enjoy Gulbenkian museums and gardens (in the picture).
PRESTIGE
IN NUMBERS
About 10,000 foreign students are in Portugal to carry out a complete cycle of study (Bachelor, Masters and / or PhD), and there are about 3,500 students in mobility programs, especially under the Erasmus program. The website Study in Lisbon is a partnership between the City of Lisbon and the city's universities and was released in 2015. Students who arrive in Lisbon can find on that website answers to many of their questions, whether related to housing, scholarships or places to visit. Lisbon is also considered one of the 50 cities in the world with the best quality of living, according to Mercer report data.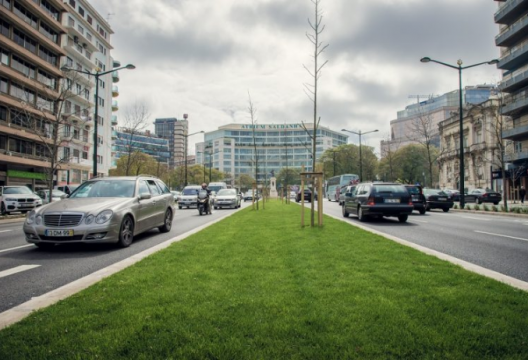 ONE OF THE BEST
TO LIVE IN
Portugal, in general, has low indicators of violent crime, being rated as the 4th safest country in the world, according to the 2018 Global Peace Index. Security is undoubtedly one of the factors to consider when choosing Lisbon to study.
In recent years, the Municipality of Lisbon has been focusing on rehabilitation and upgrading of the most central areas of the city. These actions have accompanied the growing number of young people who reside in central Lisbon, with much of this young population being students – national and international -, in what is considered one of the best cities in the world to live.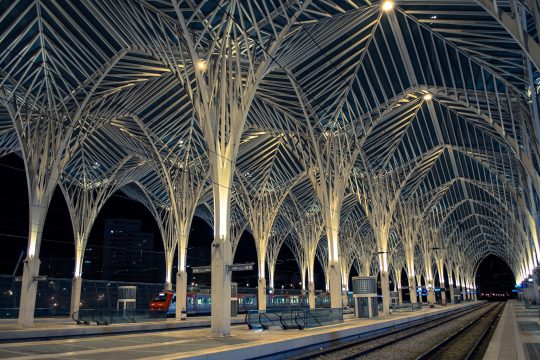 Arrival
Get to know all the public transportation options available for once you land your feet in Lisbon and for all your travels around the city.
Lisbon is between 2-3 hours from most European cities and a few hours away from North America and Brazil (6-8 hours).Lisbon International Airport is 7km from the city center. For trips from the airport to the city center there are several options:
AeroBus:

parts from the airport every 20 minutes between 7am and 9pm and every 30 minutes between 9pm and 11pm;

Metro:

the airport station is about 15 minutes from the city center;

Local buses:

Carris is the largest network of urban transports in Lisbon and has several travel options from the airport to the city center. Buses 721, 722, 731, 744, 783, 791, 796, 705, 708, 745 operate between 6am and 9:30pm and bus 208between 11pm and 4am. Information on the maximum size of baggage here.

Taxi:

taxis are available 24 hours a day and the price of the trip from the airport to the city center varies between 10 and 15euros.
Students arriving by train from Lisbon can get off at the Oriente Station or Santa Apolónia Station, both just a few minutes from the historic city center.
More information is available at CP – Comboios de Portugal. 
There is a vast network of public transport in Lisbon and you can choose from the bus, the subway, the elevator, the electric or the train, in the city or the suburbs.
The electric and bus tickets can be purchased at any sales outlet or inside buses, directly from the driver, at a higher rate. The metro tickets must be purchased at the respective stations. There are monthly passes for bus travel / electric / metro valid and rechargeable prepaid travel cards.
The Zapping card can be used as a multimodal ticket in the different city transport networks and suburbs. This rechargeable card can be purchased in retail outlets of the different transport operators, CTT and Payshop agents, charged with a minimum of €3, and the accumulated balance on the card cannot exceed 40€.
Carris, a public transport company (bus and electric), covers the area of the entire city of Lisbon. Most buses and electrics circulate between 6am and 11pm, while a night service that runs from 11pm to 4am. On the weekend services are substantially reduced.
Metropolitano de Lisboa is the easiest means of transport and the fastest for circulating in the city and runs between 6am and 1am.
More information about each of these transports can be found in the links below:
Lisbon is one of the cheapest cities in the European Union. The Portuguese capital occupies the 2nd and 6th place among the 35 cities that make up the ranking prepared by Cushman & Wakefield in the years 2010 and 2011, respectively.
In the table below are the prices of some products consumed daily so students from FCSH / NOVA can have a sense of the cost of living in Portugal:
| | |
| --- | --- |
| Product | Price |
| Daily Newspaper | 1,30€ |
| Movie Ticket | 7€ |
| Bus/Metro ticket | 1,50€ |
| Bus ticket Carris (on board) | 2€ |
| Tram Ticket Carris (on board) | 3€ |
| Full meal in an average restaurant | 8€ |
| Full meal in the cafeteria of SASNOVA, located on the campus of NOVA FCSH | 2,70€ |
| 1 cup of coffee | 0,60€ |
| 1 Coca-Cola (33cl) | 1,20€ |
| 1 Beer | 1,10€ |
| Photocopy (page A4) | 0,05€ |
| | |
| --- | --- |
| Expenditures | Average Price |
| Accommodation | 300/400€ |
| Food | 150/200€ |
| Transport | 30€ (Lisbon Monthly Pass) |
The housing supply in the center of Lisbon is vast, there are several opportunities for those who want to settle in the city.
If there is need for accommodation for a short period, hostels in Lisbon are an economical and enjoyable solution. Students can also use one of the two Youth Hostels in Lisbon.
Lisbon Youth Hostel
R. Andrade Corvo, 46, P 1050-009 Lisboa
Telefone: +351 21 353 26 96
E-mail: lisboa@movijovem.pt
Parque das Nações Youth Hostel
R. de Moscavide, 47, P 1998-011 Lisboa
Telefone: +351 21 892 08 90
E-mail: lisboaparque@movijovem.pt
Stores: Weekdays – from 9am to 1pm and 3pm to 7pm , but some shops remain open during the lunch hour. On Saturdays, business closes at 1pm, although some shops in city centers remain open in the afternoon. In shopping centers, opening hours are longer, usually from 10am to midnight.
Banks: open from Monday to Friday between 8:30am and 3pm.
Pharmacies: Weekdays: 9am / 1pm and 3pm / 7pm. Saturday: from 9am to 1pm. All pharmacies, when they are closed, have directions to the nearest pharmacy where service is open 24 hours.
In Lisbon, the winter is mild and the summer is hot, but more moderate due to its proximity to the sea. Spring and fall often register sunny days with mild temperatures.
Average Values
JAN/MAR
APR/JUN
JUL/SEPT
OCT/DEC
Air
ºC
17.1
21.8
26.3
17.2
   ºF
62.8
71.2
79.3
53.0
Sea
ºC
14.9
17.5
19.5
16.1
   ºF
58.8
63.5
67.1
60.0
Electric current: 230/400 volts at a frequency of 50 hertz. The sockets follow European standards. The use of blades (American standard) must be combined with a 230-volt transformer and an adapter plug.