Institute for the Study of Literature and Tradition (IELT)
The Institute for the Study of Literature and Tradition (IELT) is a research unit acknowledged by FCT that has resulted of the reshaping of scientifc projects, topics, epistemological methods and research dynamics of the Institute for the Study of Literature and Tradition (IELT), the 'Centro de Estudos sobre o Imaginário Literário' (CEIL) and the 'Laboratório de Estudos Literários Avançados' (ELAB).
Claiming the significance of the literary phenomenom since 2015 (regardless of its shape, register, type of transfer and reception), in the context of a broad and interdiscplinary reflection about tradition and cultural identity, IELT focuses on:
Literature studies in the context of a memorial record and oral transmission (dynamics, contexts and particularities regardinf production, reception and textual reinstatements) and their persistence on the shape, development and spread of identity, cultural and literary arrays;
The importance of symbolic processes in the creation of cultural, literary and artistic mindsets;
The links between literary modernity, memory, tradition and the status of modernity as tradition;
The study of the literary phenomenom as a folding and  expanding dimension through its cross-semiotic (and so regarding its ties with other arts and discursive modes) and dialogic aspects;
The archive as a consequence between memory, tradition and reinvention and, in this regard, as a privileged area for an articulation thought between literature and tradition.
The institute structures this reflection in three research axis that make it possible to organize and discuss the multiple dimensions between literature and tradition, as well as their ramifications in a theoretical and applied perspective in the following spheres:
– Intangible heritage and symbolic imaginary;
– Literary tradition, text, arts and culture;
– Literature, arts and culture spatialities.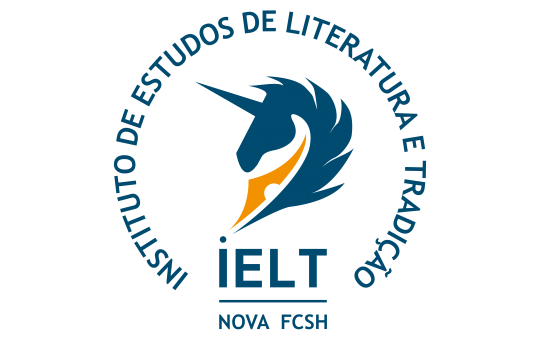 Coordinator(s)
Scientific Coordinator: Teresa Araújo – teresaraujo@fcsh.unl.pt Scientific Vice-coordinator: Carlos Carreto – ccarreto@fcsh.unl.pt Coordinator of "Intangible heritage and symbolic imaginary": Inês de Ornellas e Castro – iorncastro@netcabo.pt Coordinator of "Literary tradition, text, arts and culture": Abel Barros Baptista – abelbb2@gmail.com Coordinator of "Literature, arts and culture spatialities":Luís Sousa Martins – sousa_martins@hotmail.com
Last Evaluation FCT
Very Good
Address
Colégio Almada Negreiros - Campus de Campolide, Office 344 Postal address: Av. de Berna, 26 C, 1069-061 Lisboa | Portugal
Email
gestao.ielt@fcsh.unl.pt
Phone
217 908 301 | 217 908 392
Website
Institute for the Study of Literature and Tradition (IELT)
Science Manager(s)
Anabela Gonçalves (Executive and Financial Management) – gestao.ielt@fcsh.unl.pt Carolina Vilardouro (Communication) – comunicacao.ielt@fcsh.unl.pt