Course discontinued in 2022.
NOT AVAILABLE FOR NEW ADMISSIONS.

The Department of Languages, Cultures and Literatures offers two new Masters degrees
Presentation
The aim of the course is to deepen and develop knowledge in the area of modern literatures and cultures. Students may choose to specialize in one of the main European languages (German, Spanish, French and English), but the course is not limited to European literatures and cultures, as it has significant components in North American and Ibero-American studies.
The course also aims to develop theoretical and methodological skills that form the basis for the development of innovative research projects in the respective areas of specialization.
In an interdisciplinary environment, marked by themes that are transversal to contemporary human sciences, the course allows students to acquire skills in the specific area of research (problematisation and definition of objects of study, capacity of interpretation, selection and collection of bibliographical or documental information), while developing the ability to communicate the knowledge acquired in a clear manner to both specialist and non-specialist audiences.
German Studies
Iberian and Ibero-American Studies
English and North-American Studies
Romance Studies
Duration: 4 semesters Credits: 120 ECTS
The course has a duration of 4 semesters and the taught component is composed of 6 seminars to be held in the first two semesters of the course. Of these 6 seminars, 3 are common to all specialization areas, 2 take place in the respective specialization and 1 is a free-option seminar that can be chosen from among the post-graduate level courses at NOVA FCSH or NOVA.
The 3rd and 4th semesters of the course are exclusively dedicated to the elaboration of the dissertation thesis or the project work, or undertaking a practical work experience with report.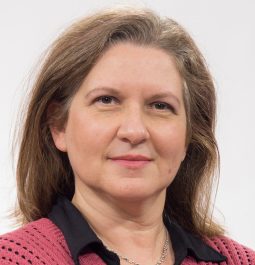 Modern Languages, Cultures and Literature Department
Associate Professor