Presentation
The Master's in History of Art fits NOVA FCSH's mission and its institutional strategy of knowledge production, prioritizing the articulation between post-graduate education and scientific research produced in the Research Units (UI) to which it is associated, with an emphasis on IHA - Art History Institute. This articulation takes place at two levels: a) the training offered abides by the criteria of excellence that govern the work of the UIs (in terms of the levels of productivity, impact and internationalisation); and b) it supports the taught programmes on offer, which are mostly research-driven and built upon publications and research projects.
This Masters also promotes the understanding of History of Art as a core domain of the Humanities.
Objectives
Its fundamental objectives are:
to provide in-depth knowledge of key concepts, theoretical and methodological orientations, research sources and main debates in the field of History of Art;
to promote interdisciplinary debate and reflection on the role of History of Art within the framework of the social sciences and humanities;
to enable in-depth study of each of its areas of specialization;
to combine teaching and research excellence and promote the integration of students into ongoing research projects and tasks in the associated UIs;
to provide the knowledge and research skills in History of Art necessary for the completion of a dissertation, project work or practical work experience with report;
to ensure that students acquire the necessary knowledge to enable full integration in areas of education, consultancy, research, curatorship and communication, particularly in the fields of museology, heritage, conservation and cultural tourism.
Early Modern and Maritime Expansion Arts
Contemporary Art
Antiquity and Middle Ages Arts
Duration: 2 years / 4 semesters Total Credits: 120 ECTS (60 in curricular units + 60 in the non-taught component)
Modalities of non-taught component: Dissertation, Project Work or Practical Work Experience with Report
Students complete 50 credits in all the taught units offered. Students also complete 10 credits in a free-choice regime (in post-graduate level curricular units of NOVA FCSH, of NOVA or of other national or foreign higher education institutions, by means of a protocol). In the 3rd semester, students must attend a seminar to accompany the non-taught component (5 ECTS).
The Master's degree corresponds to Level 7 of the NQF and EQF - National Qualifications Framework/European Qualifications Framework.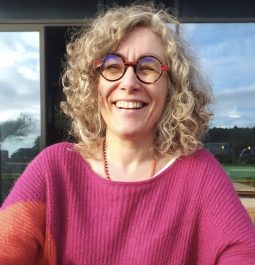 History of Art Department
Associate Professor (with Habilitation)