Presentation
This masters enables students to reflect on, research and prepare assignments on the major themes regarding heritage. Thus, it provides training for work processes used in many professional outlets in central, regional and local public administration, research centres, companies, cooperatives, associations or foundations.
The course allows students to acquire in-depth training in the broad thematic areas of specialization of heritage, as well as develop transversal methodologies of this discipline in relation to the realities of sustainability and cultural programming. It aims to provide training for most of the situations arising in heritage-related work, developing areas that are not frequently addressed in the context of higher education in Portugal, such as the discussion of identity constructions and public policies.
The course includes theoretical and practical training at its various levels in a constant convergence. It is closely linked to the work of research units highly rated by the Foundation for Science and Technology and allows contact with teachers, guest lecturers, researchers and professionals working at NOVA FCSH, both national and foreign. It has access to a whole network of protocols with state institutions, autonomous regions, local authorities, companies, research centres, archives and libraries, museums and sites, ensuring a close link between the university, research and the professional fabric.
Objectives
To develop interdisciplinary and specific knowledge to understand Heritage in its different fields.
To build scientific knowledge and Cultural practices that allow students to reflect on the norms and knowledge mentioned in order to act critically with regards to Heritage.
To understand the multifaceted dimension of Heritage and the need to update the different components associated with it.
To recognise, diagnose and understand the cataloguing and preservation needs in order to requalify and enhance Heritage.
To understand the political, ethical and behavioural limits of Heritage.
To acquire skills to plan, adapt and implement cultural intervention actions in different contexts and circumstances.
Duration: 2 years / 4 semesters Credits: 120 ECTS
Modalities of non-taught component: Dissertation, Project Work or Practical Work Experience with Report
Students complete 50 credits in all the taught units offered. Students also complete 10 credits in a free-choice regime (in post-graduate level curricular units of FCSH/NOVA, of UNL or of other national or foreign higher education institutions, by means of a protocol). In the 3rd semester, students must attend a seminar to accompany the non-taught component (5 ECTS).

The Master's degree corresponds to Level 7 of the NQF and EQF - National Qualifications Framework/European Qualifications Framework.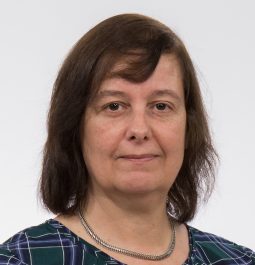 History Department
Assistant Professor