RENTAL AND SPACE OFFER
AT NOVA FCSH
NOVA FCSH has several spaces that can be rented and/or offered for various types of events.
The availability of spaces is dependent on the timing of NOVA FCSH's own activities, namely pedagogical and scientific, which have priority.
The promotion of the rental of spaces of NOVA FCSH and its management is overseen by the Donations Centre(NuM).
NuM contacts
Coordinator
+351 21 790 83 55 | Ext.: 31590
aluguer@fcsh.unl.pt
SPACES ON THE AVENIDA
DE BERNA
The spaces have wired and wireless internet connection, available through password provided by NuM. NOVA FCSH has available the Avenida de Berna Campus spaces detailed below.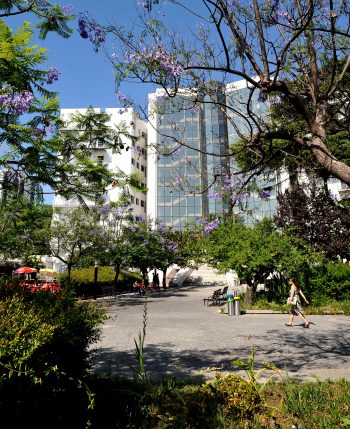 SPACE RENTAL/
OFFER REQUESTS
NOVA FCSH funtions on weekdays between 08:00 and 24:00 and Saturdays from 8:00 am to 6:00 pm. Requests for spaces for the unreferred days and times require permission from the Director of NOVA FCSH and a specific budget, considering the additional costs required.