How to reach NOVA FCSH - COVID 19
23 of April of 2021, 13:03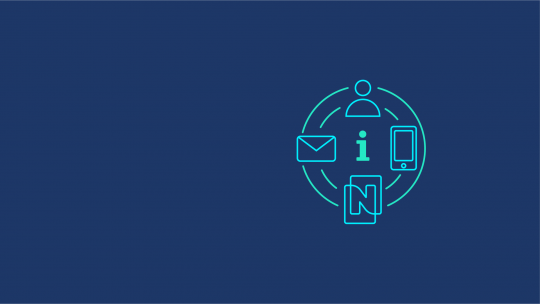 Given the new measures disclosed by the Portuguese Government, in the context of the current State of Emergency, NOVA FCSH has resumed its standard on-site functioning, starting from the 19th of april. 
SASNOVA Dining Room
From Monday to Friday, it's working in its standard schedule.
Bar services – open at 7 a.m (lunches can be taken from 11h30 a.m to 2 p.m; dinners can be taken from 6 p.m to 8 p.m)
Teaching and Quality Support Services
Schedule for personal assistance: from 11 am to 4 pm 
Department office's: They can be reached at the 2nd floor of the B Tower or via e-mail or phone.
Schedule for telephone assistance: from 10am to 12pm and from 2pm to 4pm 
– Teaching Support Office: nae@fcsh.unl.pt; +351912903361
– Scientific and Pedagogical Support Office: nacp@fcsh.unl.pt
– Assessment and Quality Office: qualidade@fcsh.unl.pt 
– Departmental secretariats: contactable by email with normal schedules
Academic Services
Schedule for personal assistance: from 11 am to 4 pm 
Schedule for telephone assistance: from 10am to 12pm and from 2pm to 4pm 
– Undergraduate Office : licenciaturas@fcsh.unl.pt; 912927639
– Master's Office : mestrados@fcsh.unl.pt; 912928748
– PhD Office: doutoramentos@fcsh.unl.pt | 10 am to 12 pm: 910414991 | 2 pm to 4 pm: 918832036
Student Support Services
Schedule for personal assistance: from 11 am to 4 pm 
Schedule for telephone assistance: from 10am to 12pm and from 2pm to 4pm 
– International Student and Exchange Office (NEIMA): +351 91 290 32 88 – mobilidade@fcsh.unl.pt (incoming)/ out.mobility@fcsh.unl.pt (outgoing)
– Professional Integration and Alumni Office (NIPAA): +351 91 023 18 96 – nipaa@fcsh.unl.pt
– Student and Candidate Support Office (NAAC): +351 91 290 34 54 – naac@fcsh.unl.pt
– Psychological, Inclusion, and Equality Support Services (PsII+): appointments through Job Teaser – psii@fcsh.unl.pt
CLK – Life-long Learning Centre
Schedule for personal assistance: from 11 am to 4 pm 
Schedule for telephone assistance: from 10am to 12pm and from 2pm to 4pm 
– Post Graduate and Open Courses: clk.flv@fcsh.unl.pt; 912903343
– Portuguese Language Course for Foreigners: cursoportugues@fcsh.unl.pt; 912903343
 
Research Support Services
Schedule: from 10am to 12 am and from 2pm to 4pm
– Project Management Office (NGP): dai@fcsh.unl.pt  | 910174110
– Application Management Office (NGC/ Researcher's desk): research@fcsh.unl.pt | 91 883 20 69
– Indicators' Management Office (NGI): pure@fcsh.unl.pt
– Publication Policy Management: editions@fcsh.unl.pt  
Information Technology Office (NI)
– Online Class Support: videoconferencia@fcsh.unl.pt | 914639816
– General Support: helpdesk@fcsh.unl.pt | 961678189
Human Resources Services
Schedule: from 10am to 12am and from 2pm to 4pm
– Employment Contracts Office: 918 832 016
– Salaries and Allowances Office: 918 832 003
– Research and Scolarships Office: 918 832 018 
– Correspondence and Archives Office
From 10 am to 12 pm
+351 217 908 351 – expediente@fcsh.unl.pt
Financial Services
Schedule for the Treasury: from 11 am to 4 pm
– Contacts for students (treasury services): +351912904667
– Contact for suppliers/providers: +351 912904616
Assets Division 
Schedule: from 9am to 1pm and from 2pm to 5pm 
Works and Maintenance Office
nom@fcsh.unl.pt; +351 937423116
Fundraising and Patronage Office
Schedule: from 10am to 12pm and from 2pm to 5pm 
Mário Sottomayor Cardia Library
Monday, tuesday, thursday and friday: 10h30 am às 5 pm
Wednesday: 10h30 am to 7h30 pm
Saturday: Closed 
Vitorino Magalhães Godinho Library
From Monday to Friday: 11 pm to 5 pm
Internationalisation and External Affairs Office
Schedule: from 10am to 12am and from 2pm to 4pm 
International Relations: international@unl.pt | 910150219
 
Communication and Marketing Office
comunicacao@fcsh.unl.pt | 964598422
The Dean's Secretariat 
Schedule: from 10am to 1pm and from 2pm to 6pm