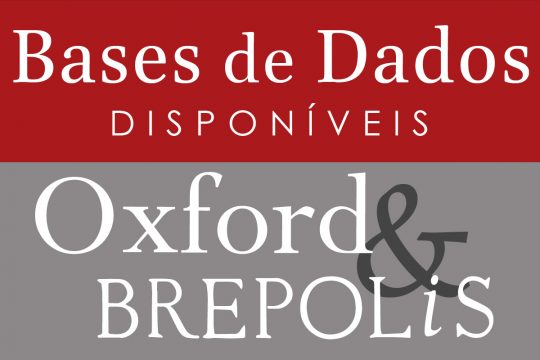 Electronic resources: Oxford University Press and Brepols
Libraries NOVA FCSH
All day (17 Jun 2021 to 17 Jun 2022)
The Institute of Medieval Studies (IEM-NOVA FCSH) relies on digital resources essential to research and shares them with the rest of the NOVA FCSH community.
Thanks to this IEM's initiative, NOVA FCSH community will be able to enjoy importante digital resources for research, particularly related to Medieval studes, but in some cases transversal to the Humanities' fields. Accessing any of these resources will be totally free, either remotely – through FCSH ID credentials – or in person, for the users accessing them through NOVA FCSH's campi, including the public using the Faculty's libraries.
These new features, which can be found on the NOVA FCSH library services' website, consist of 10 independent resources, which will be available for one year. They are divided into general reference works, dictionaries, annotated bibliographies and encyclopedias, as well as research guides, without forgetting primary sources:
Oxford Reference – Premium Collection
Oxford Bibliographies – Medieval Studies
Oxford Bibliographies – Art History
Oxford Handbooks Online – Archaeology 
Oxford Handbooks Online – History
Brepolis – Lexikon des Mittelalters / Int. Encycl. for the Middle Ages
Brepolis – Int. Medieval Bibliography / Bibl. Civ. Médièvale
Brepolis – Medieval Papal Letters
Over the next few months, subscription to electronic resources will be further reinforced by the IEM, with materials from Cambridge University Press and Routledge. The new set of tools will also be available, free of charge, to the rest of NOVA FCSH academic community.